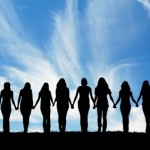 "We make a living by what we get, we make a life by what we give."
– Winston Churchill
At Delegate, we believe that the power of one is expanded by the strengths of many. Our mission is to help you do more of what you love to have an even stronger impact on the world.
It is this passion for helping others that drives us internally as a team as well. Each month in addition to our team-wide contribution to our selected charity, Women for Women International, we select one team member and support their favorite charity through donation and promotion.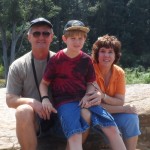 Dawn is our winner this month, and she chose to donate to the St. Jude Children's Research Hospital!
"The greatest blessing for my husband, John and I is to have a happy, healthy son. I couldn't imagine having a sick child and not being able to provide the best possible care due to lack of money or insurance. St. Jude is a wonderful organization that never turns families away. Every child deserves a chance to be happy and healthy."
– Dawn
A bit more about this awesome charity…
St. Jude is unlike any other pediatric treatment and research facility. Discoveries made here have completely changed how the world treats children with cancer and other catastrophic diseases. With research and patient care under one roof, St. Jude is where some of today's most gifted researchers are able to do science more quickly.
The mission of St. Jude Children's Research Hospital is to advance cures, and means of prevention, for pediatric catastrophic diseases through research and treatment. Consistent with the vision of our founder Danny Thomas, no child is denied treatment based on race, religion or a family's ability to pay.
Our vision is to be the world leader in advancing the treatment and prevention of catastrophic diseases in children. This vision will be pursued by providing outstanding patient care; by conducting basic, translational and clinical research designed to elucidate biological mechanisms, understand disease pathogenesis, improve diagnosis, enhance treatment outcome, prevent diseases and minimize adverse consequences of treatment; and by educating health care and scientific research professionals. Through these efforts we seek to cure and enhance the quality of life for an increasing proportion of children who come to us for treatment, and by expanding and sharing knowledge, to advance treatment of children with catastrophic diseases worldwide, while developing strategies to prevent catastrophic diseases in children.
"If you want happiness for an hour, take a nap. If you want happiness for a day, go fishing. If you want happiness for a year, inherit a fortune. If you want happiness for a lifetime, help somebody." –Chinese Proverb