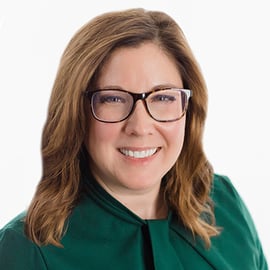 Emily Morgan is an entrepreneur with an innate heart for supporting others. Emily's mission is to create freedom for people to do what they love and have a big impact. As the leader of Delegate, she works tirelessly to help reshape the culture of the traditional workforce by providing professional flexible employment for her team while also providing entrepreneurs with strategic workforce options to help them grow more efficiently and effectively.
Emily speaks nationally on the topic of delegation, automation, remote workforces and flexwork culture. She's been featured in Forbes as a Top 50 Remote Employer, contributed articles to the Huffington Post, and highlighted in the NY Times, Inc. Magazine, NBC News, CNBC as well as numerous podcasts. She is a Goldman Sachs 10kSB Alum, and recent winner of the Philly Chamber of Commerce's Small Business Person of the Year award. Emily is a graduate of the University of Pennsylvania (UPENN) and a proud EO Philly Member.
Delegate was born out of Emily's desire to create meaningful, professional work from home so that she could be available to raise her young son. A decade + later, she is a busy mom to him plus four King Charles Cavalier Spaniels and many Silkie hens. Emily, her family and Delegate are a flexwork success story. In the rest of her free time, Emily can be found serving locally on her township's Economic Development Board, out on the trails riding her bike, meditating, reading or practicing her hobbyist interior design skills around her home.