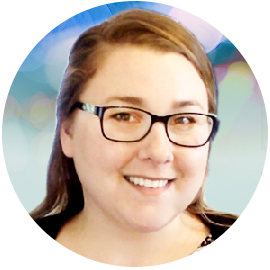 CHRIS
Controller
Philadelphia, PA
Kolbe: 7643
Chris's unique professional background gives her the perfect blend of skills to provide high-quality support to our clients and employees. She is always ready to learn something new and take on a new challenge.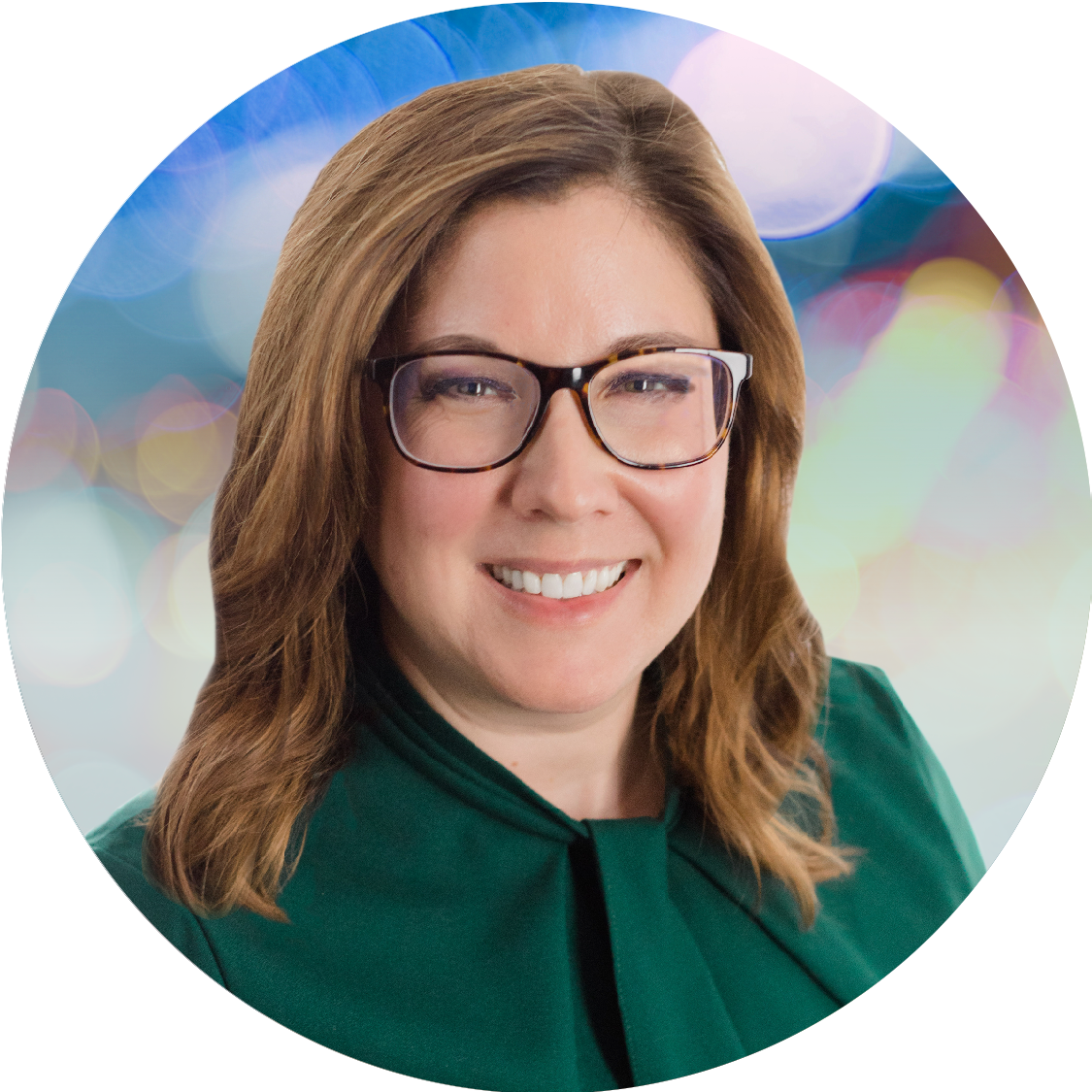 EMILY
Founder, Visionary & CEO
Philadelphia, PA
Kolbe: 6762
At the heart of it all!
Learn all about our founder here.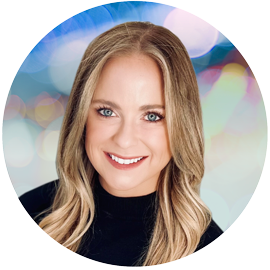 ALLIE
COO & Integrator
Minneapolis, MN
Kolbe: 8813
Allie is a strategic operator, multitasker, and life-long learner that is passionate about scaling companies and driving positive change. With a diverse operational background, Allie brings her wide-range of past experiences to new challenges and opportunities.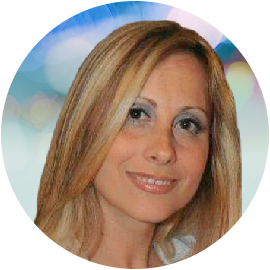 GEORGIA
Internal Ops Lead/Assistant to the CEO
New York, NY
Kolbe: 8814
Georgia is always ready to assist the management team with new tasks and projects. There isn't a task or project that Georgia hasn't met head on while looking for more to take on.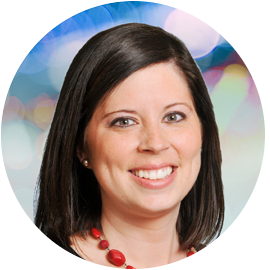 EILEEN
Community & Education Lead
Raleigh, NC
Kolbe: 9722
A natural organizer, Eileen's attention to detail and ability to streamline processes allows for optimal results in reaching your big picture goals.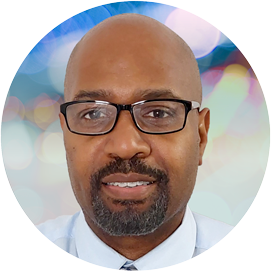 JOHN
Director of Client Services
Orlando, FL
Kolbe: 8534
John brings over 20 years of thought leadership and experience around developing professionals. He has a unique ability to blend diplomacy and drive to inspire his teams to reach untapped potential. He focuses on transformational interactions and is motivated by others performing well. John enjoys coaching and mentoring as these are innate qualities that have served him well in his career.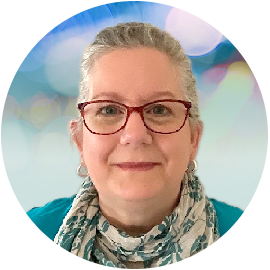 BETH
Client Concierge/Recruiter
Venice, FL
Kolbe: 9713
Methodical and analytical, Beth enjoys being a problem solver, taking a project and putting together the pieces of the puzzle to deliver results above and beyond expectations. With strong organizational skills, she helps create order and structure by streamlining and simplifying processes.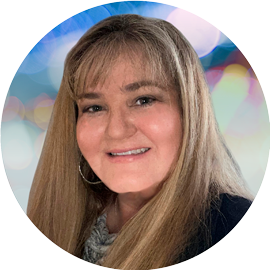 ROBIN
HR Admin
Knoxville, TN
Kolbe: 7626
With over 20 years of administrative experience, Robin thrives at being a problem-solver. She strives to bring organization and stability through systems & processes while creating a "can do!" atmosphere for those she works with.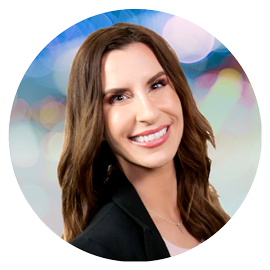 CHRISTINE
Strategic Sales Representative
Philadelphia, PA
Kolbe: 7382
Christine is an optimistic and enthusiastic sales professional with over 10 years of experience. She cultivates growth within an organization by gaining trust with her clients. Christine's servant-driven attitude is illustrated by her ability to listen to her clients needs and putting them first.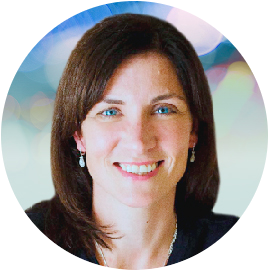 JOANNE
Success Manager
Raleigh, NC
Kolbe: 7752
Joanne loves to organize information and streamline processes to reduce inefficiencies. She thrives on being well researched and presenting information meaningfully, to help clients see clearly and focus their priorities. Her adaptable nature and strong communication skills mean Joanne is able to listen to what her clients need and respond to changing priorities.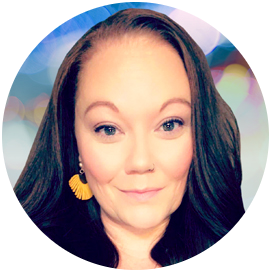 AMBER
Success Manager
St. Louis, MO
Kolbe: 7643
Amber is organized, detail oriented and loves helping turn dreams into plans! She enjoys being the hands behind the scenes ensuring things run smoothly. She is highly driven and organized and proactively seeks ways to provide an exceptional client experience.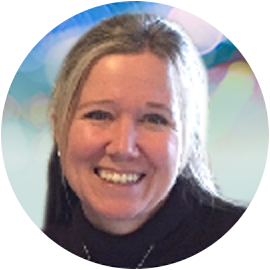 ILENE
Success Manager
Seattle, WA
Kolbe: 6672
Ilene enjoys brainstorming ideas to assist her clients with daily tasks. She brings over 20 years of expertise in technology services and is highly skilled in calendar management, needs assessments, analysis, and organization. She thrives in an admin world, loves details and helping others succeed.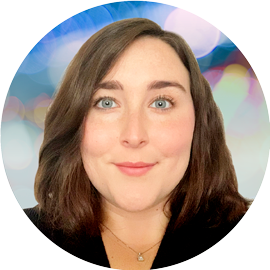 CHRISTINA
Success Manager
Miami, FL
Kolbe: 8724
Christina is a people person and thrives when helping, teaching and communicating with those around her. She is highly organized, detail oriented and extremely empathetic. Christina has 5+ years of management and administrative experience, making her extremely efficient and effective.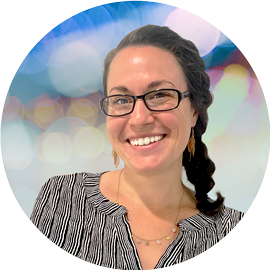 SARAH
Success Manager
Lexington, KY
Kolbe: 8723
Sarah loves to organize and plan. She is a self-motivated, driven individual with a passion for helping others achieve their goals. Sarah has strong administrative skills and an enthusiastic can-do attitude that will motivate and cultivate the success of her clients.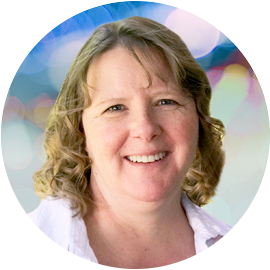 CATHY
Senior Associate
Salt Lake City, UT
Kolbe: 8525
Cathy's organizational skills and level-headed expertise can help wrangle any out-of-control schedule into something manageable. She has an eye for detail and specializes in streamlining processes. Her goal is to give her clients peace of mind, knowing that when something is handed off to her it will get done!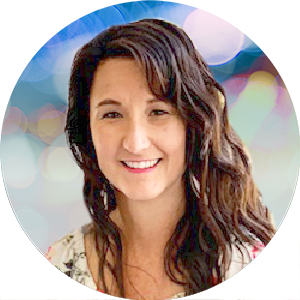 BECKY
Senior Associate
Knoxville, TN
Kolbe: 7823
Becky loves building a strong rapport with clients based on transparency, excellent organization, and a determination to help identify and achieve goals. With her diverse professional background and a very positive attitude, she has tremendous versatility and has developed a strong work ethic.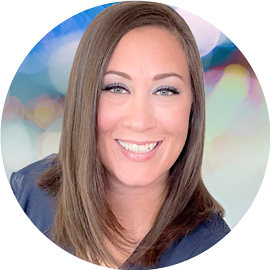 BRIANNA
Senior Associate
San Antonio, TX
Kolbe: 9633
Brianna is a self-motivated and results-oriented professional with 15 years of extensive hands-on administrative experience. Her superpower is organizing and tackling her workloads through her enjoyment of multi-tasking and time management. She takes pride in constructive feedback and communication so she can work together with clients to provide optimal strategic support.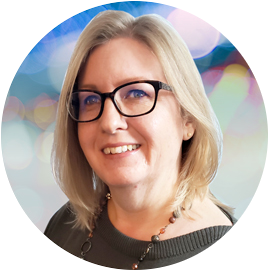 KATHY
Senior Associate
Chicago, IL
Kolbe: 9722
Kathy has a diverse set of skills with a passion for research and organization. She loves helping clients achieve their business goals by anticipating their needs and acting decisively. She takes pride in being adaptive and focused. Building a strong and productive client relationship is her number one goal.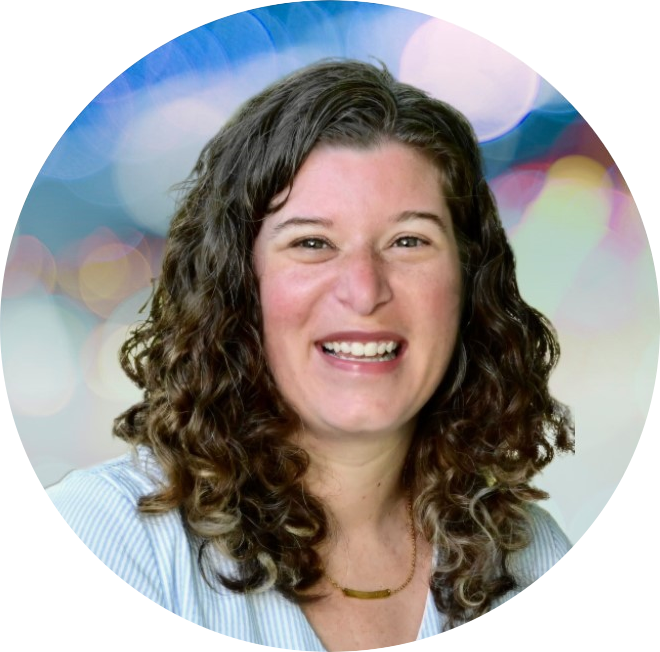 MACKENZIE
Senior Associate
Charlotte, NC
Kolbe: 7634
Mackenzie loves building strong relationships with clients. She takes ownership of her work and her pride shines through in everything she does. While multitasking and applying great attention to detail, Mackenzie's friendly personality and ready smile make her a pleasure to work with. She thrives at helping clients reach their goals.
LEANN
Senior Associate
York, PA
Kolbe: 7815
LeAnn has a unique ability to problem solve and effectively communicate great solutions. Through her organization and time management skills, she excels at providing fine attention to detail and follow-through for her clients. She values integrity and is transparent in her everyday interactions.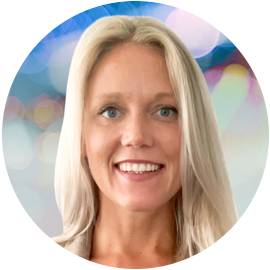 LISH
Senior Associate
Washington, D.C.
Kolbe: 8732
Alicia brings over 13 years of project management experience in various industries. She is highly detailed and organized, has strong communication and problem-solving skills, and a great work ethic. Alicia is committed to producing high-level results and ensuring that all projects are delivered on time and on budget.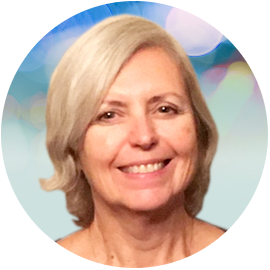 LAURA W.
Senior Associate
Fort Myers, FL
Kolbe: 7644
Laura brings over 20 years of experience working with high-level management as well as volunteer leaders. She is a "behind the scenes" team player who works to gain trust that the job will be done and done well. She also prides herself in getting to know those she works with and takes a proactive approach with upcoming projects and deadlines to help them stay on track.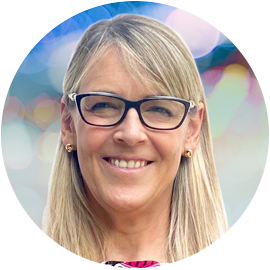 DANA
Senior Associate
Philadelphia, PA
Kolbe: 7643
Dana has a diverse professional background which allows her to adapt to a variety of situations. She is highly reliable, efficient, and a dedicated multitasker. Dana is a team player that is excited to see projects through to completion.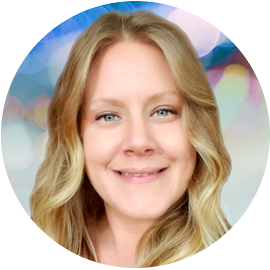 CHRISTY
Senior Associate
Little Rock, AR
Kolbe: 8724
Christy enjoys being the go-to person. She enjoys time management and finding solutions for her clients through organization and structure. Christy thrives on helping others delegate the often forgotten tasks to create a healthy balance and a forward thinking focus. Her open communication and attention to detail create an environment of success for her clients.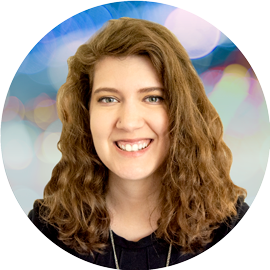 LEAH S.
Senior Associate
Philadelphia, PA
Kolbe: 7833
Leah loves building relationships and making things happen behind the scenes. She thrives in situations where she can organize information, make processes more efficient, and improve the client experience. She is passionate about helping clients reach their goals and takes pride in providing a personable approach while delivering the highest quality in her work.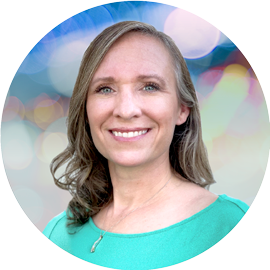 LAURA B.
Senior Associate
Jacksonville, NC
Kolbe: 8633
Laura embodies enthusiasm and a passion for meeting new people, thrives on building long-term relationships, and is a dedicated servant that loves helping others. She takes great pride in getting the job done right with professionalism, attention to detail, and excellent follow through.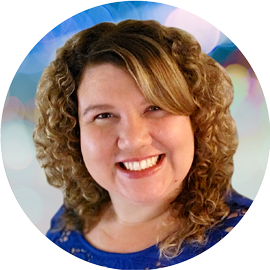 LAUREN
Senior Associate
Mission, TX
Kolbe: 8723
Lauren is a dedicated and diligent Administrative Professional who focuses on delivering exceptional clerical and operational support. She prides herself on being a personable and communicative individual with a friendly demeanor. She is highly organized and focused with proven excellence in written and oral communication and has sound judgment to handle diverse daily tasks.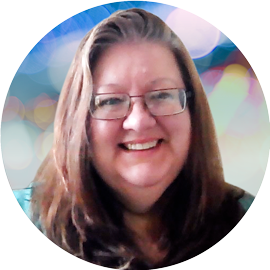 ANGELA
Senior Associate
Houston, TX
Kolbe: 7634
Angela has been honing her skills and developing sound business practices as an Administrative Support professional for over sixteen years. She is tech-savvy, has exceptional organizational skills, and is highly detail orientated. She loves to work behind the scenes creating structure and removing obstacles to clear the path for those on the front line to do what they do best.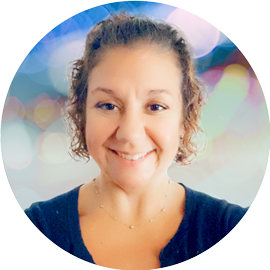 NICHOLE
Senior Associate
Philadelphia, PA
Kolbe: 8642
Nichole takes enormous pride in her work and is committed to driving client goals to fruition in a timely and effective manner. She is a detail oriented, task driven person. She has 8+ years of customer service management experience and 15+ years in logistics and planning. She has a willingness to help others and thrives seeing them succeed. She has a strong work ethic that shines in her day to day life.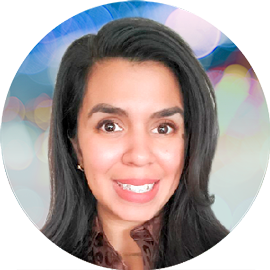 NATALIA
Senior Associate
Dayton, OH
Kolbe: 8823
Natalia is delighted to bring organization to the workplace. Through thorough attention to detail, time management, and consistent communication she strives to create meaningful interactions with clients to achieve their goals. She has over 7 years of administrative and client servicing experience in various industries that allow her to work with diverse business structures. She uses adaptability, multitasking, and organization to achieve current and future goals within a business with enthusiasm however big or small.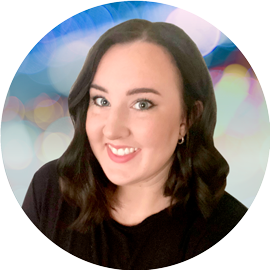 JERI
Senior Associate
Columbus, GA
Kolbe: 8724
As a creative thinker and highly organized individual, Jeri thrives on problem-solving and taking the stress out of seemingly chaotic situations. Her background in administrative work and desire to constantly know more make her adaptable and a quick learner. She is passionate about bringing order and focus to details within teams, filling in gaps others may not have the time to tackle. Her main objective in any professional or personal setting is to be dependable and make the lives of those around her easier.
ADINA
Senior Associate
Boston, MA
Kolbe: 8535
Adina has enjoyed a career in administrative support for approximately 10 years. She loves to make sure all trains run on time! Adina has extensive knowledge in administrative coordination for c-level executives and is always willing to assist. She has worn "many hats" and is a multi-tasker with a passion for finding the most efficient method or process for any project!
JESSICA
Associate
Kansas City, MO
Kolbe: 7734
With 15+ years of experience in administration and operations management, Jessica brings a passion for organization, time management, and providing solutions for her clients. Jessica has an attention to detail and provides peace of mind by letting her clients know she's on top of things with clear and effective communication. She takes pride in helping her clients achieve their goals and remains proactive by constantly seeking ways to streamline processes.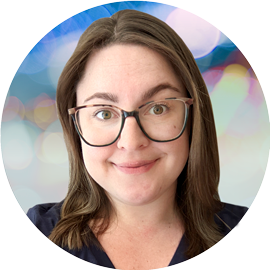 EMILY
Associate
Cleveland, OH
Kolbe: 6824
Detail-oriented and ready to organize, Emily prides herself in her ability to create efficiency in any situation. As a former educator, she has been in a variety of work environments, giving her the ability to coordinate the chaos of the day-to-day stressors. With over seven years of administrative experience, Emily has a great toolbox of resources to navigate any challenge successfully to help her clients create their vision.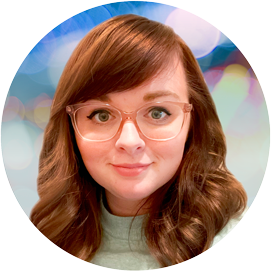 KARAH
Associate
Atlanta, GA
Kolbe: 8632
With over 10 years of experience, Karah is skilled at being able to facilitate the needs of others so they can work unhindered on achieving their goals. She has a passion for using technology to improve efficiency and a knack for discovering the best solutions to intricate problems. Having worked across multiple industries, Karah has the flexibility needed to adapt her skillset to meet every clients needs.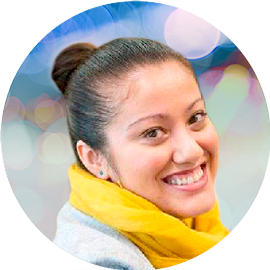 LYNETTE
Associate
Jersey City, NJ
Kolbe: 7626
Lynette is an organized multitasker that enjoys helping others reach their goals, no matter how big or small they are. She has a passion for streamlining processes and takes pride in maintaining open and clear communication with her clients.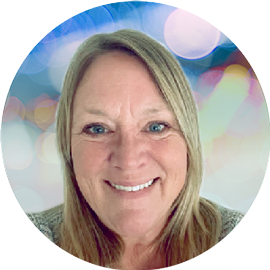 DIANA
Associate
Jacksonville, FL
Kolbe: 8831
Diana brings 15+ years of experience in office administration. She is highly organized, adapts to changing situations easily and loves streamlining processes. She is always willing to help, can multi-task, and communicates clearly. She goes the extra mile to learn individual personalities and the best way to work with her clients. She remains positive and encouraging even in stressful situations. Diana can be counted on to always go the extra mile and meet deadlines. She works well in a fast-paced environment and likes to bring calm in a chaotic world.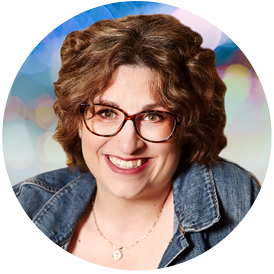 JESSI
Associate
St. Louis, MO
Kolbe: 8633
Jessi has a unique blend of professional skills and experience. She thrives on planning, brainstorming, and then crossing items off of a to-do list as she sees a project to fruition. She values transparency and ownership of her work. She is an empathetic listener, relationship builder, and creative problem solver.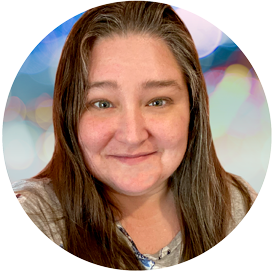 COLLEEN
Associate
Martinsburg, WV
Kolbe: 8723
Colleen is an industrious and forward-thinking administrative assistant with over 10 years of experience in top-tier organizational support. Colleen possesses excellent research, project support and organizational abilities. She remains focused on maximizing productivity by providing exceptional service. She enjoys learning new skills and loves to take on new challenges. Colleen's strong work ethic and desire to provide exemplary support to her clients drive her to succeed every day.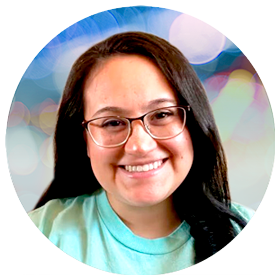 ELIZABETH
Associate
San Antonio, TX
Kolbe: 7824
Elizabeth is all about organization! Whether it's inbox management, project coordination, or taking care of miscellaneous tasks, she enjoys streamlining to make things cleaner and easier for her clients to do their best work. Elizabeth brings over 7 years of experience and skills to the table, and has a passion for helping her clients bring their vision to life!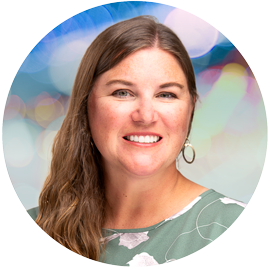 KELLY
Associate
Charlotte, NC
Kolbe: 8733
Kelly is a natural go-getting with over a decade of operations experience. She has worn many hats and prides herself on attention to detail, approachability and eagerness to learn new things. She looks forward to serving her clients with impactful and efficient solutions to a wide variety of needs.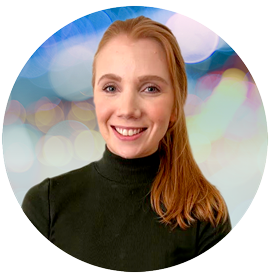 TAYLOR
Associate
Tampa, FL
Kolbe: 6735
With 10+ years of experience in Customer Service, Taylor prides herself on the relationships she builds with her clients. Being detail-oriented, organized, and quick to respond is how Taylor helps her clients reach their goals. She's driven to get the job done and at its best. Taylor brings many skills and ideas to the table and always has a can-do attitude.