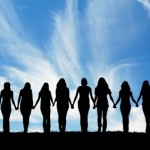 "We make a living by what we get, we make a life by what we give."
– Winston Churchill
At Delegate, we believe that the power of one is expanded by the strengths of many. Our mission is to help you do more of what you love to have an even stronger impact on the world.
It is this passion for helping others that drives us internally as a team as well. Each month in addition to our team-wide contribution to our selected charity, Women for Women International, we select one team member and support their favorite charity through donation and promotion.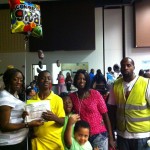 Katrina is our winner this month, and she chose to add to our monthly support gift to Women for Women!
"I want to continue supporting the Women for Women charity. I enjoy supporting this charity because it helps women rebuild their lives after going through trials and tribulations due to war. In particular, helping them to get back on their feet and giving them the ability to support their children."
– Katrina
A bit more about this awesome charity…
Women for Women International works with socially excluded women in eight countries where war and conflict have devastated lives and communities. Each woman they serve has her own story–some of loved ones murdered, and others of physical and emotional trauma. Most have endured a struggle for survival. Women who enroll in their one-year program learn job skills and receive business training so they can earn a living. They come to understand their rights and how to fight for those rights in their homes, their communities and their nations.
They learn how to become leaders.
Women for Women International (WfWI) believes that lasting change can only be achieved when women have access to both knowledge and resources.
Learn more about them and donate here: www.WomenforWomen.org
"If you want happiness for an hour, take a nap. If you want happiness for a day, go fishing. If you want happiness for a year, inherit a fortune. If you want happiness for a lifetime, help somebody."
– Chinese Proverb